These new arrivals from the Motherly Shop are *so* awesome you need them all
Posted on:
November 22, 2020
https://www.mother.ly/shop/new-arrivals-motherly-shop-nov-16
Every week, we stock the Motherly Shop with innovative and fresh products from brands we feel good about. We want to be certain you don't miss anything, so to keep you in the loop, we're providing a cheat sheet.
So, what's new this week?
7am Enfant: Stylish, urban accessories to keep baby warm on-the-go
Focused on stylish, fashion-forward and functional design, once you recognize 7am Enfant, you'll notice it everywhere. Founded in 2002 by French designer and mama of three, Rebecca Campora, their snuggly and warm on-the-go solutions are ideal for keeping little ones cozy and secure while out and about and beloved by mamas in cities all around the world. With innovative, cruelty-free products like stroller mittens and stroller bags, their line not only keeps mamas and littles warm, but provides peace of mind as well.
IVI World: 3D rugs that turn floors into play spaces
Launched in 2006 by mama of two who had stepped away from her career as an architect, IVI World's 3D rugs are designed to provide kids with screen-free fun. Her passion for keeping her children's tech consumption to a minimum lead her to combine her architectural and design skills to create an engaging product that's part toy, part decor, all fun. What's more, her son's severe asthma required taking a deep dive into non-toxic and allergen-free materials, ensuring that IVI World's rugs are made from the highest quality wool-substitute and totally hypo-allergenic.
Baybala: Beautifully crafted clothing that works as hard as you do
Inspired by her southern roots, Katie Gaston set out to create the clothing she couldn't find—beautifully crafted clothing that considers the demands and realities of mom life. Sophisticated pieces that could not only handle a little mess, but also would be as easy-to-wear as they are easy-to-wash. Her sweet and thoughtful pieces for both mamas and littles are timeless and long-lasting wardrobe additions that make the everyday just a little more special.
Not sure where to start? Here's what we're adding to our cart:
---
SoHo diaper satchel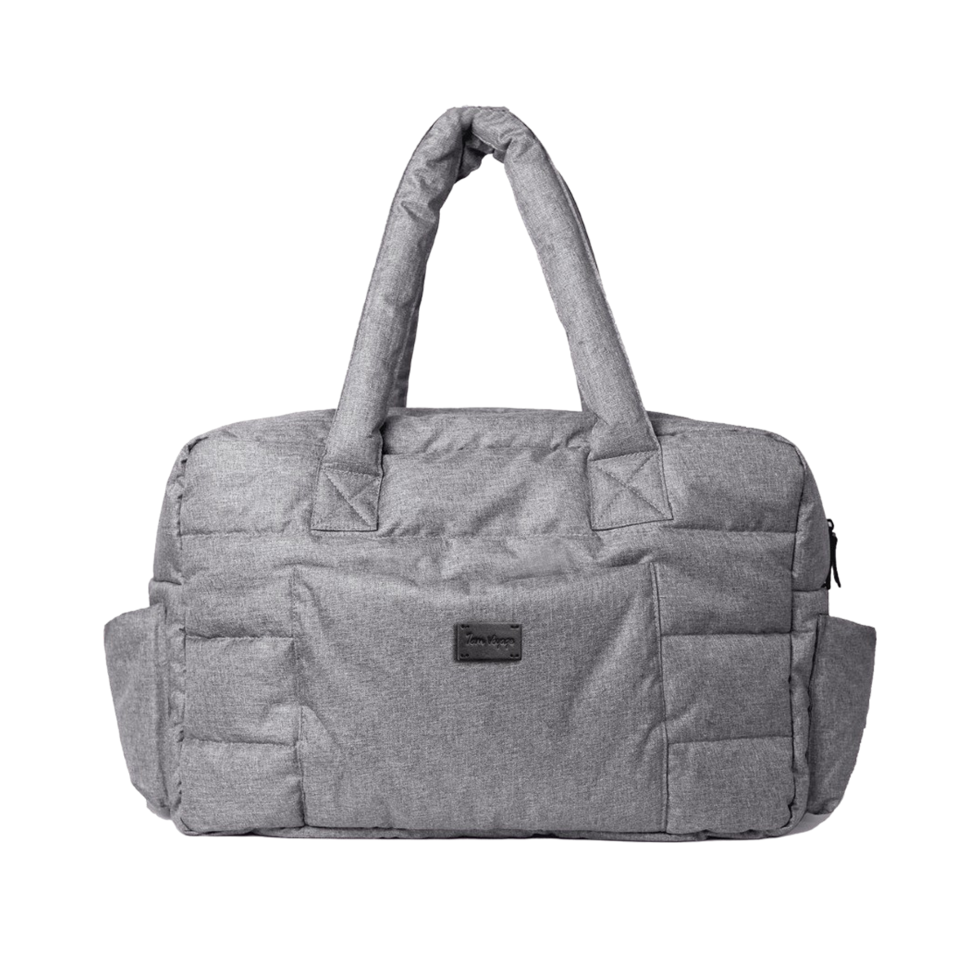 Lightweight, spacious and water repellent, this parent-friendly satchel is like if your favorite puffy coat could suddenly carry all.the.things. Plus, it includes stroller straps for easy installment onto any stroller and is fully machine washable.
LambPOD Multi-Seasonal Footmuff in Heather Grey
Gah! These are the things that make you wish adults could get the same sort of accommodations as babies. Like seriously, push me around town in this please. Insulated, heavyweight, and easy to zip on and off this cozy bunting has openings that work with the standard 5-point safety harness on any stroller or car seat. The ultra-soft plush cover even detaches to double as a standalone blanket on warmer days.
Warmmuffs stroller gloves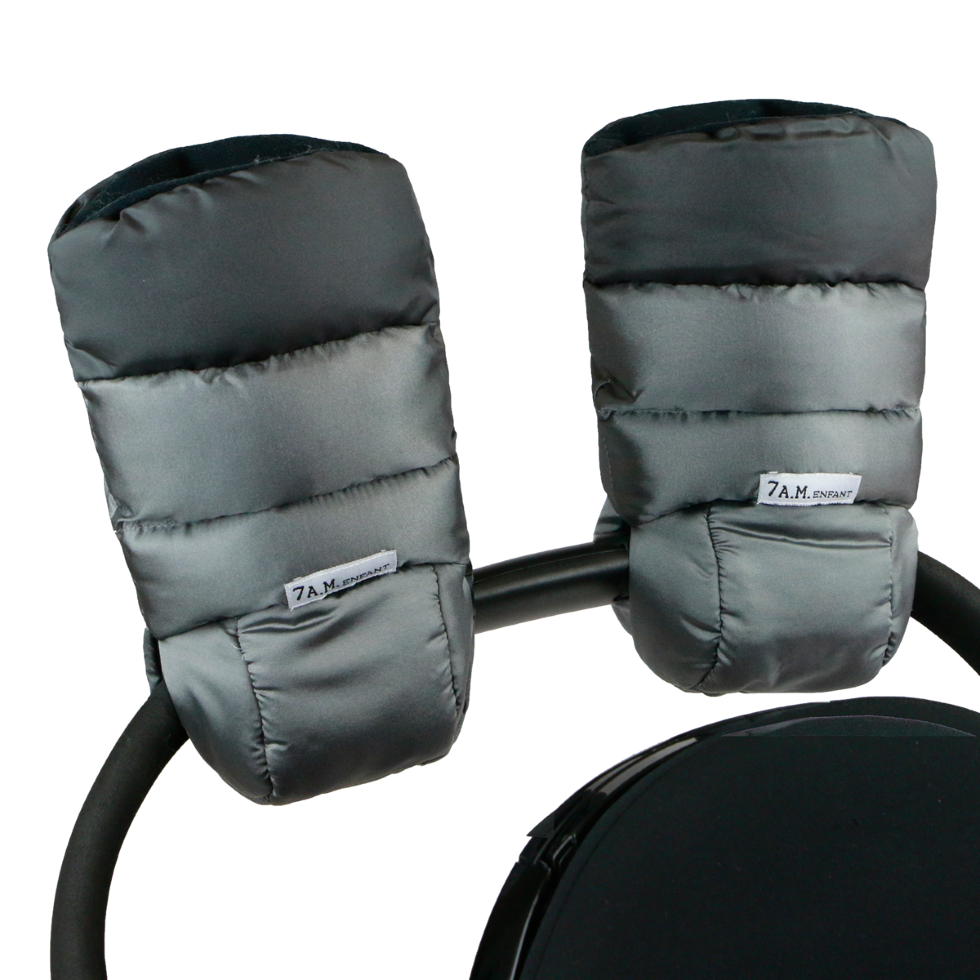 Taking mittens on and off to care for baby means there's a good chance one is going to get lost eventually. Made with water-repellent outer shell, poly insulation and a super soft anti-pilling micro-fleece lined interior, these clever warmmuffs can easily attach to any stroller handle.
Traffic 3D play rug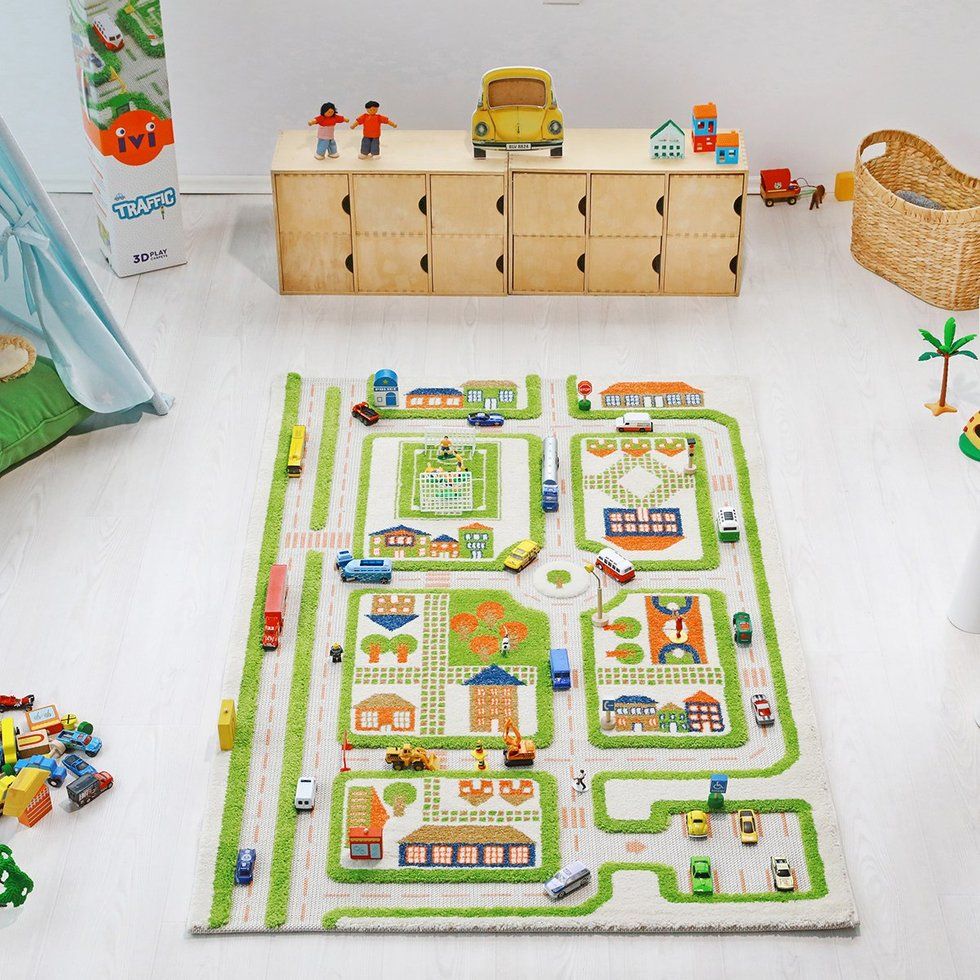 Complete with a soccer field, traffic circle, large parking lot and more, this generously sized rug makes a fun and engaging addition to bedroom and playroom floors. Just add their favorite cars and trucks and they'll be zooming all over town. As a bonus, it's also hypoallergenic, anti-static and stain-resistant and made with non-toxic dyes. (They also come in other fun sizes and styles like playhouses, farms and cities!)
Giraffe 3D play rug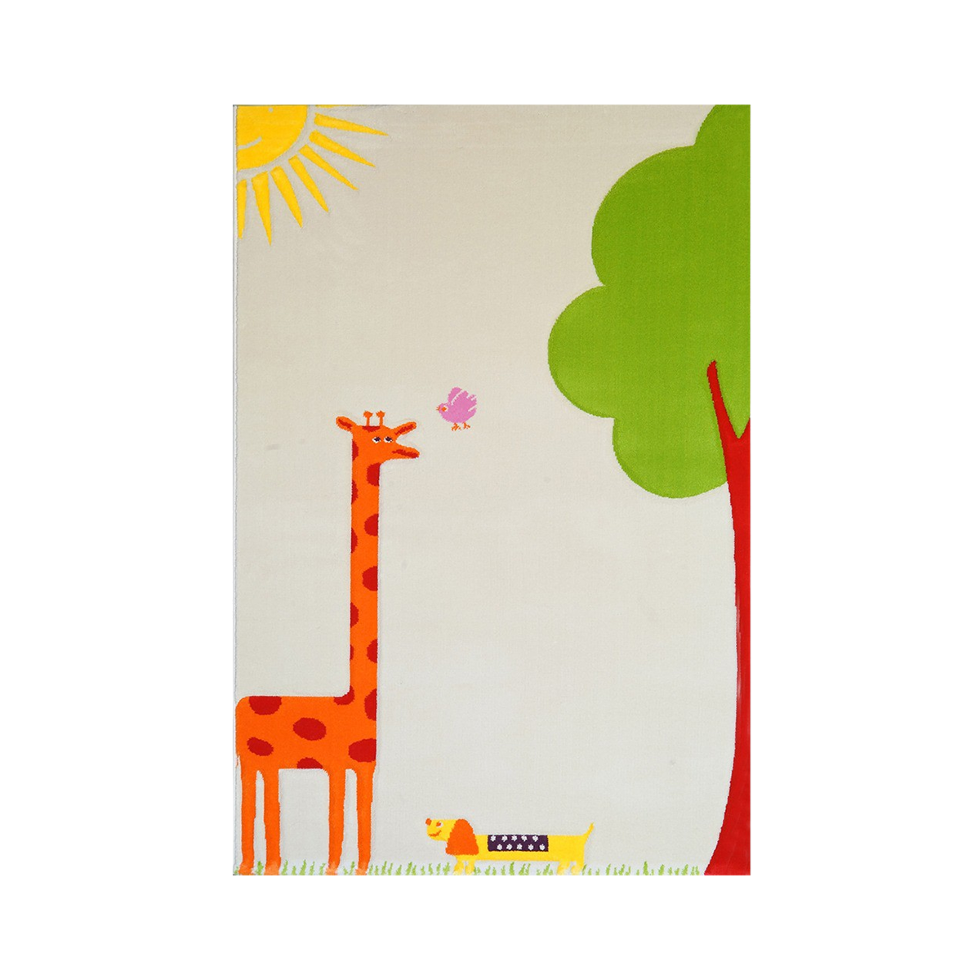 Add some whimsy to your nursery decor with this fun and colorful rug! Hypoallergenic, anti-static, stain resistant and made using non-toxic dyes, it's ideal for tummy time or play time.
Mason sweater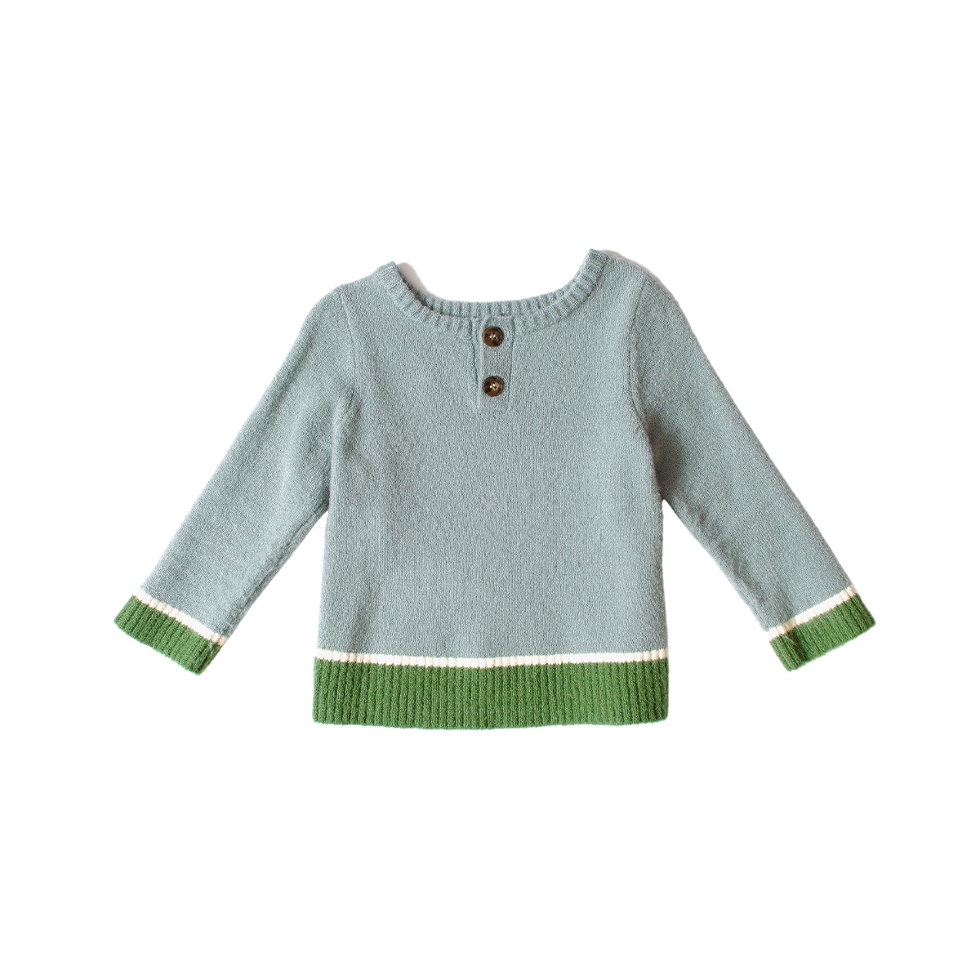 The Mason sweater can be dressed up as photo-ready finery or dressed down for playtime shenanigans. With a tri-color knit, it's a fresh take on a classic style.
Poppy sweater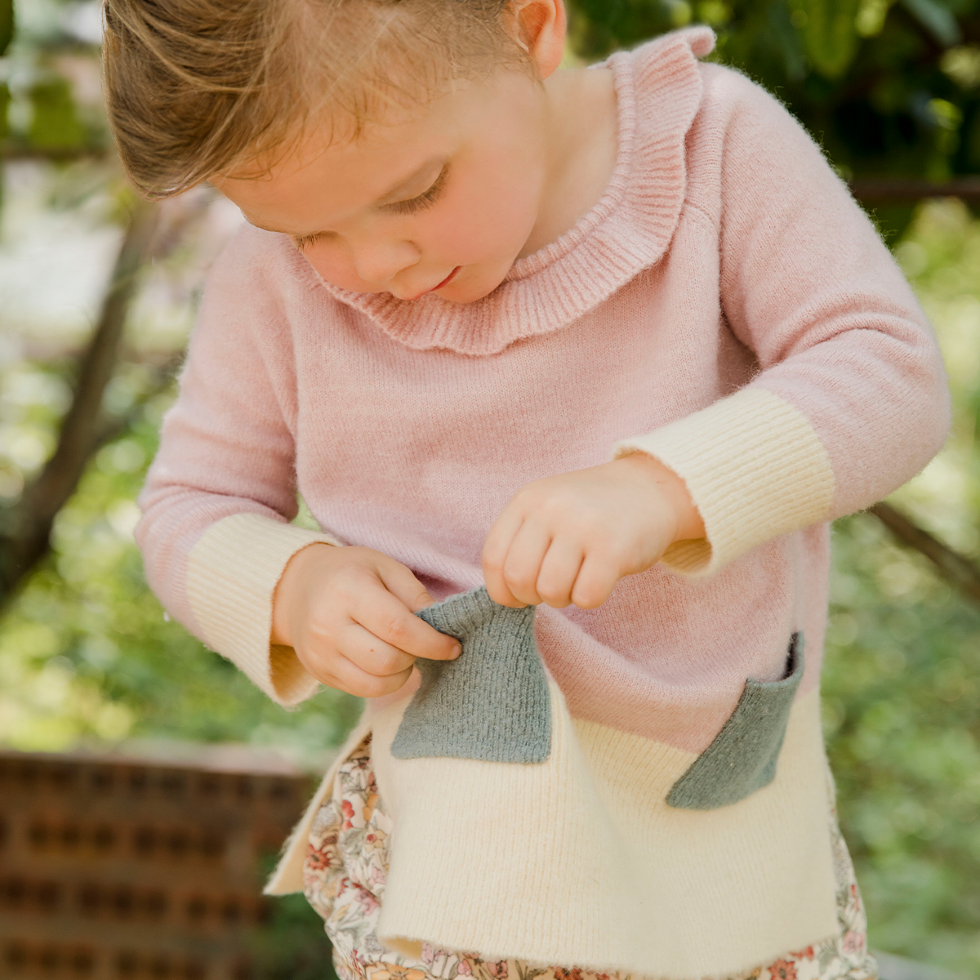 With adorable details like a sweet ruffle neckline and thoughtful treasure pockets, this cozy sweater is likely to be an instant favorite.
Harper nursing-friendly blouse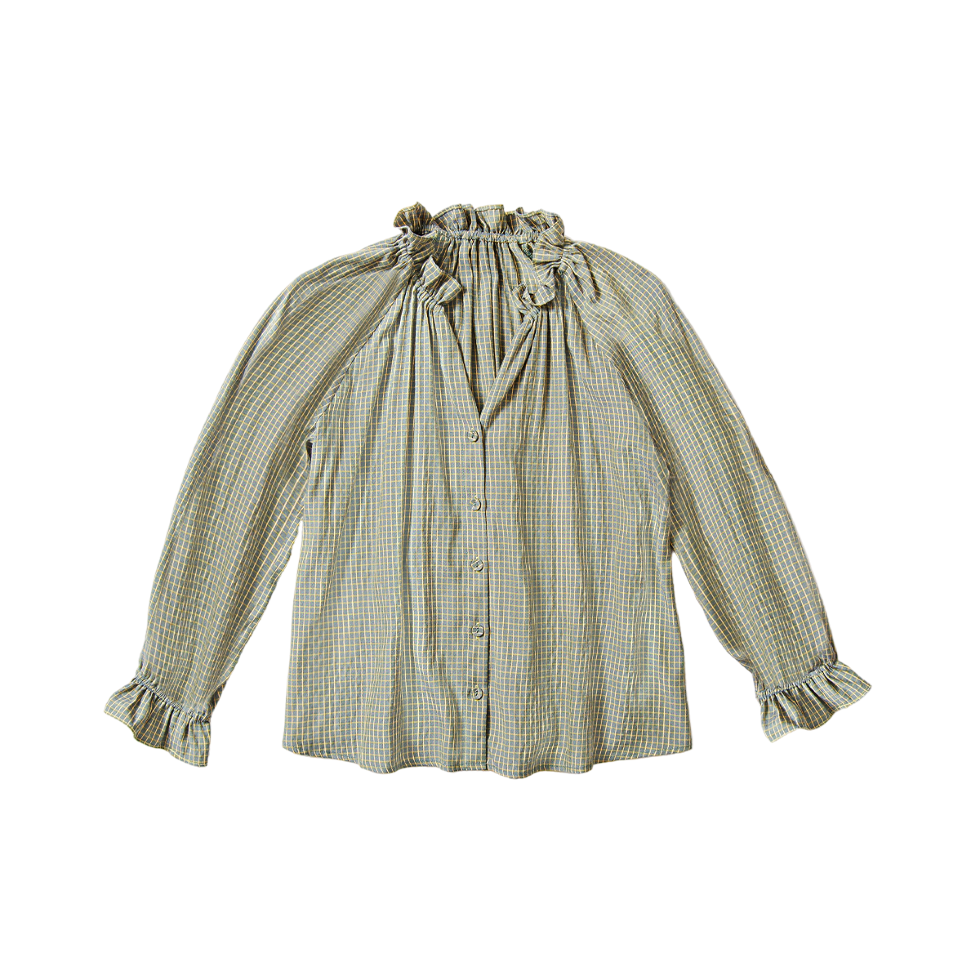 A classic button-down, but make it casual. This sophisticated and swingy top was made to complement your favorite pair of high-waist jeans. The open, elasticized neck is great for nursing and non-nursing mamas alike while the soft grid print of jasper green and poppy citrine pops year-round.
We independently select and share the products we love—and may receive a commission if you choose to buy. You've got this.