12 joyful advent calendars the whole family will adore ✨
Posted on:
November 13, 2019
https://www.mother.ly/shop/modern-advent-calendars-you-can-use-year-after-year
Do you feel it?
That little spark ✨ in the air that only comes around this time of year is starting to buzz and pop around us. There's nothing quite like the joy and excitement that comes with counting down to the holidays—especially with your kids who think last Christmas was forever ago.
And what better way to count down to Christmas than with an Advent calendar? We've rounded up our favorites that you can use year after year, mama.
House advent calendar
It's perfectly neutral to go with any type of holiday decor, but is made to bring a spark of magic and fun as your kids rush each morning to find out what's inside the tiny drawers.
Advent calendar wreath
This has to be the most unique advent calendar we've ever seen. We love everything about it: The simple metal hoop, the greenery and the 24 kraft boxes that can be filled with goodies for both adults and kids. It's so pretty, we might even leave it up past Christmas!
Countdown to Christmas advent calendar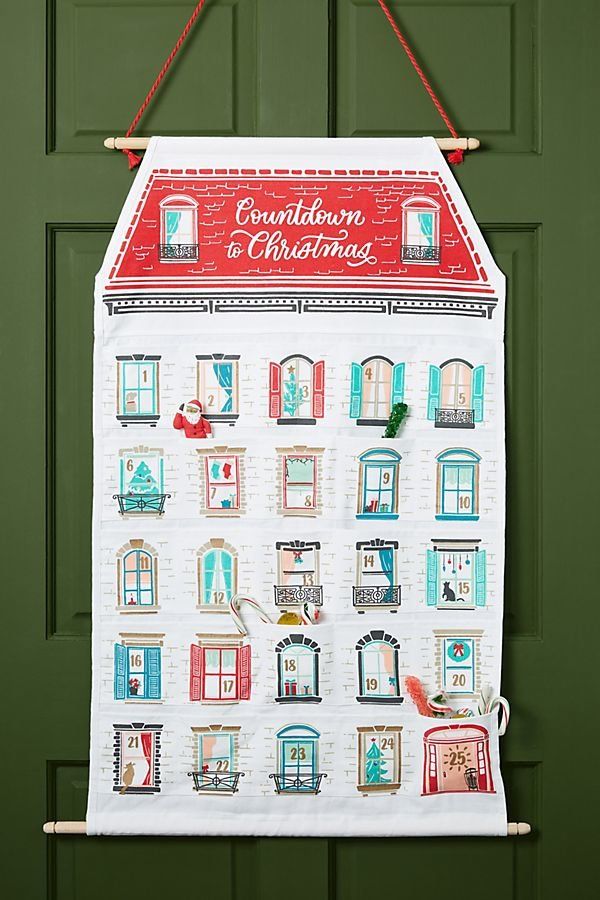 We love that you can fill this one with your own treats that can change as your kids grow. And it doesn't have to be sweets. It can be filled with stickers, little toys, handmade goodies and more.
Modern farmhouse Christmas countdown
No treats required for this simple, beautiful sign.
Metal advent calendar
This sleek metal sign comes with 25 small muslin bags and 30 cards you can tuck into each one. The cards have an activity or kind gesture you and your kids can do to celebrate the season.
Ernie and Irene llama advent calendar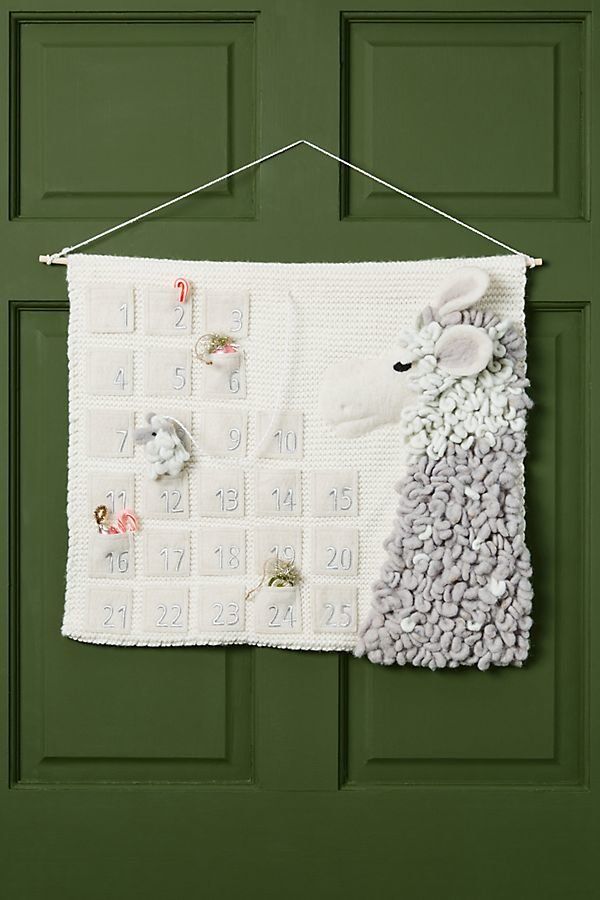 Add a touch of whimsy and coziness with this sweet calendar featuring a knit llama.
DIY advent calendar kit
For the crafty mamas in the group, this sweet kit has everything you and your family need to create your advent calendar together. Once you've assembled all the houses, you can fill it with whatever treats your family will love.
Customizable advent calendar
This sweet and modern fabric calendar can be customized with your family name or cherished holiday phrase. It also comes with a set of 24 activity cards you can pop into each pocket.
Clever Creations traditional wooden Christmas advent calendar
This beautiful calendar is a showpiece. It lights up to create a cozy and festive scene.
Light-up stacking house glitter advent calendar
Enjoy a tower of pre-lit cottages that will light up your home each day leading up to Christmas.
My Kindness advent calendar
The holidays are all about giving—and that doesn't stop with just material items. We can give in the form of kindness every single day, and this calendar helps us do just that.
Blue and gray Christmas socks advent calendar garland
We love the twist on a traditional calendar with this sweet garland of 24 stockings.
Motherly is your daily #momlife manual; we are here to help you easily find the best, most beautiful products for your life that actually work. We share what we love—and we may receive a commission if you choose to buy. You've got this.

You might also like: